Baby Fun in English in Berlin Pankow, Prenzlauer Berg and Weißensee
Movement and Singing in English- a little bit of home!
Baby Fun in English is baby movement and singing- a little bit of home for all you expat families! Come join the fun in Berlin Weissensee.
This is perfect for english speaking families or families that would like to expose their children to the english language.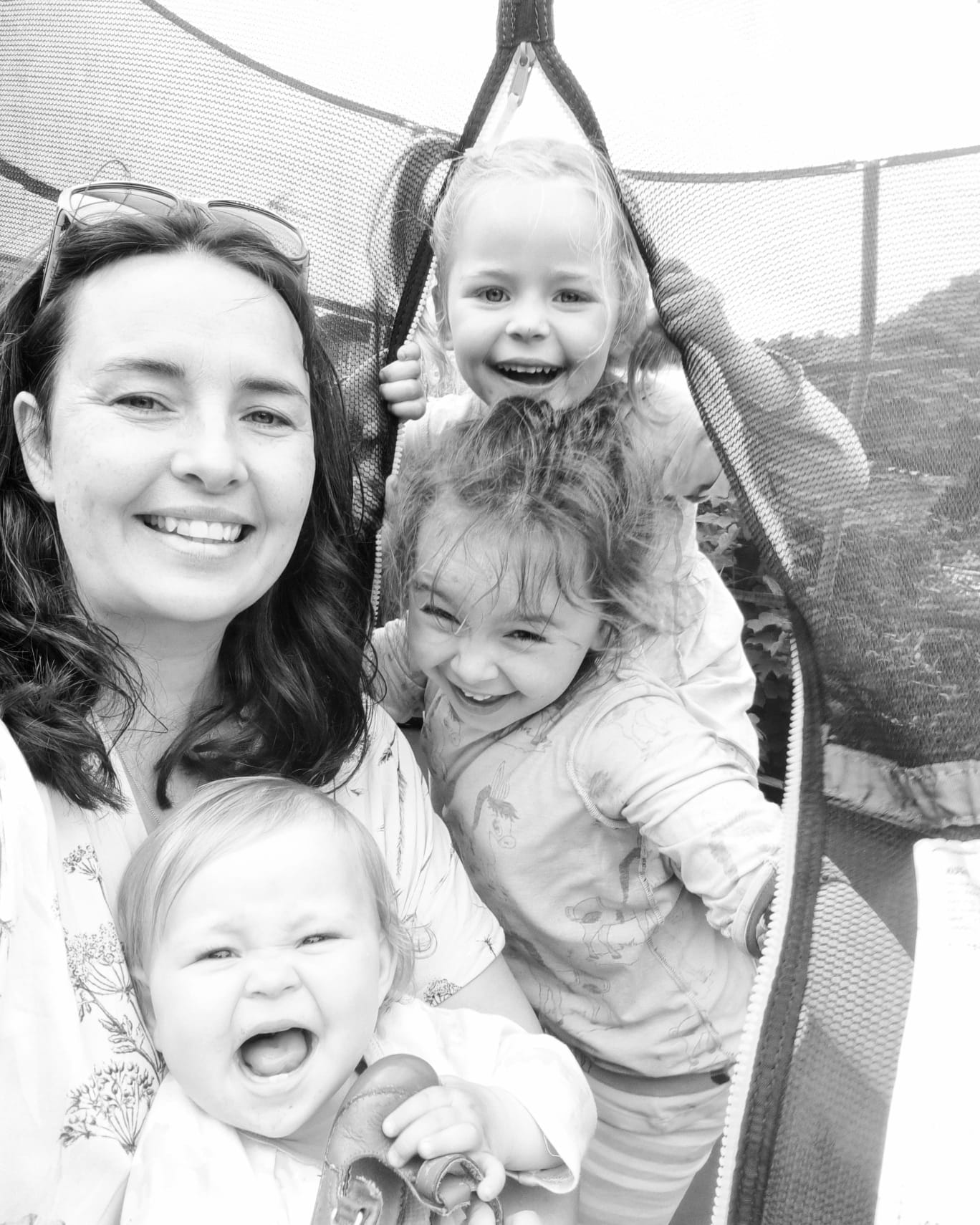 Helena Mc Cormack Euchner
Especially in the first year of life, babies develop the connections in the brain through movement and body experience with all senses. Understanding, tasting, touching, smelling, hearing and taking in sensory impressions through the mouth, tongue, skin, hands, ears, etc. is a fundamental need of babies and helps them to understand the world and divide it into categories, especially in the first months of life : hot-cold, loud-quiet, soft-hard, pleasant-unpleasant, etc., which are filled with further impressions in the course of development. The babies have a lot of fun with this and also demand it in many ways. This need is pursued in Baby Fun in English and exercises are linked to sensory impressions.
In Baby Fun in English, movement sequences are practiced with small games. These practiced sequences of movements make it easier for the babies to independently imitate these sequences of movements, which are necessary for turning, for example. The children are happier because they can put themselves in or get out of the desired situation.
By constantly practicing the mobility they have discovered, more mobile children train the cornerstone for more strength, skill, coordination of movement sequences and self-confidence in order to tackle the next development step with joy. Stimulating the sense of balance is particularly important in the first year of life, as it plays a particularly important role in the maturation of the brain. Babies are therefore very happy to be carried, rocked and rocked. Due to the resulting change in position in space, infants receive a lot of information in the vestibular system (the sense of balance in the ear), which leads to an infinite number of synapse connections. In short: rocking, rocking and moving in all positions makes your baby smart!
Baby Fun in English picks up on this phenomenon and teaches the parents exercises, dances and games with the baby to promote the baby's development. And who would have thought it: these games and dances are fun for the parents too! There are finger plays, knee riders, songs with body percussion and rousing songs of movement.
In a calm and relaxed atmosphere, parents learn to perceive their baby's signals sensitively and to understand them better. In baby massage, we always make sure to respect the baby's limits. There is also room in Baby Fun in English for exchange between parents, because exchange makes you strong and self-confident in dealing with the children, gives new impetus and encourages your own actions. This results in parent networks and often long-term friendships.
You can purchase vouchers as a gift for friends and family for a birth, christening, birthday or wedding anniversary from your trusted course instructor.

Studio SIMBOO is easy to reach from Prenzlauer Berg with the M2, M12 and 13 and bus 158, 156. You can reach us from Pankow by bus 255, from Heinersdorf you can take tram 2, or from Buch, Karow and Blankenburg bus 158 to use.